The North Shore K Family joins hands with the Healing Headbands Program for 2016-2017. The Key Club will join with the Healing Headbands Program for their single service project 2016-2017. The North Shore Kiwanis Club, the parent club for the NS Key Club, has also joined hands with this group and invited Founders for Healing Headbands, Barbara Grapstein & Joanie Accolla, to a Kiwanis Club meeting. These two friends from Sea Cliff joined together to form this nonprofit organization.

This non-profit organization created only 2 years ago, was formed to create colorful head coverings that bring joy to people who are battling cancer and other serious illnesses. These headbands are paired with special laughter exercises to help people laugh …….not to make people laugh!! Together the K Family is "banding for a cause" as we move forward in the new year of service. Pictured is the North Shore Key Club officers James Mastakouris and Robert Sharkey presenting a check for $620.00, from a recent fundraiser, to Ms. Accolla & Ms. Grapstein. Joined in this presentation is current Kiwanis President Merrideth Brosnan.
Powered by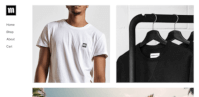 Create your own unique website with customizable templates.