The North Shore Key Club rings the bell at the traditional kettle for the Salvation Army Organization. The event takes place every Saturday at the Stop & Shop store in Glen Cove. Candy canes are given out to the children and special guests…yes Santa Claus and his elves will arrive on December 23rd. Pictured is the first group of key clubbers on Saturday November 25th with smiles galore and a Ho Ho Ho for service. L to R: Lauren Belanger, Grace Lisena, Ryan Wezwick and Haley Waiksnis

The community blood drive hosted by the North Shore key Club at the high school was a huge success. More than 68 registered for this life saving event with community members, faculty staff and students as the blood drive supporters. Senior Zoe Malin was the key club student coordinator who worked very hard with the key club to make this event a success. To note: 1 pint of blood saves 3 lives…….. the North Shore community saved more than a hundreds lives because they took the time to give the gift of life. Pictured are the people who made this happen.

Powered by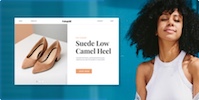 Create your own unique website with customizable templates.